Today I've got an amazingly beautiful fall polish to show you, Fallen Leaves by Daring Digits.
Fallen Leaves is packed full of micro glitter in yellow, green, blue, orange and gold. It's perfect for layering, but can be worn by itself. You'll need three to four coats for it to be opaque.
I layered Fallen Leaves over two different polishes: Orly Buried Alive and Barielle Gold Digger.
First, two coats of Fallen Leaves over two coats of Orly Buried Alive, a shimmery brown. The dark base gives great depth to the glitter - it's a stunning look for the fall/winter months.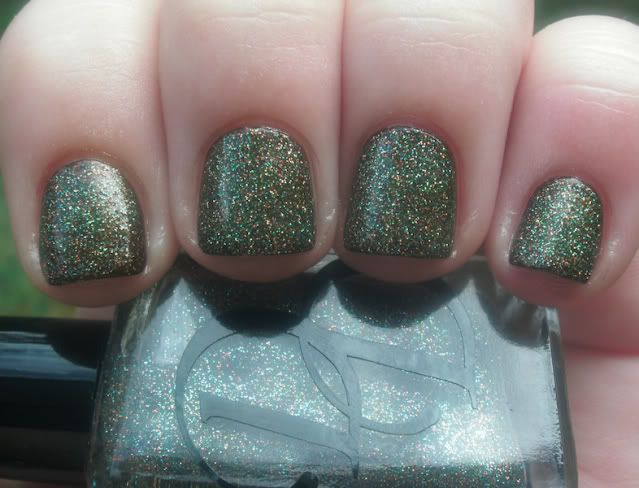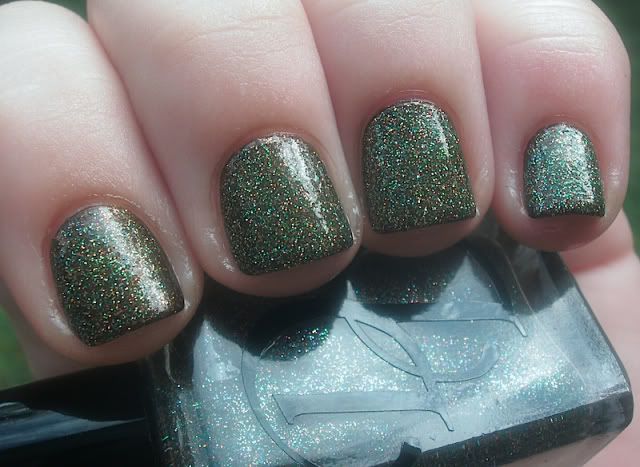 Here's what two coats of Fallen Leaves look like over two coats of Barielle Gold Digger. It barely looks like the same polish!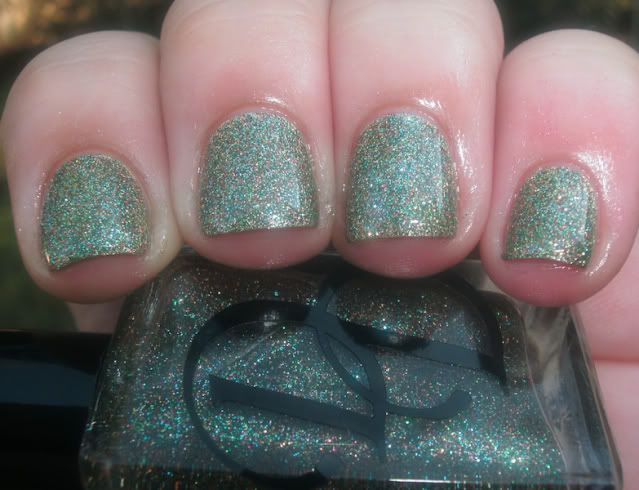 Another great polish by Daring Digits! I love how dainty this looks and the layering possibilities are endless? Do you have Fallen Leaves? If so, how did you wear it?