It's day two of Jindie Nails Week, and the polish I'm swatching today is something else. It's one of those rare beauties I hope to never run out of - Water 4 Elephants. Jen really outdid herself!
"...multiple shapes and sizes of blue and green along with color shifting glitter and color shifting sparkle pigment all in a gray creme base."
Water 4 Elephants is such a great polish! The base color is a nice murky color, and the glitter pieces are plentiful! It looks great by itself, or layered. Application was a breeze - one coat is extremely sheer, but the color builds well. I was still able to see some of my nail line after three coats, but I applied Water 4 Elephants very thin. By itself, it's a wonderfully ethereal, squishy color!
For my pics I used three coats of Water 4 Elephants, over a coat of Orly Bonder and topped with PRO Fx High Gloss Top Coat: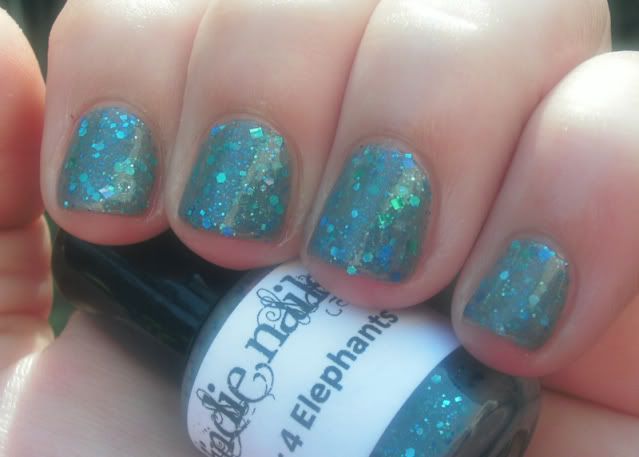 Next, I layered Water 4 Elephants over Sinful Colors Slate, a medium gray with a slight shimmer. It doesn't change the look very much, however I was able to wrap my tips better (which I prefer). I used two coats of Slate, topped with two Coats of Water 4 Elephants: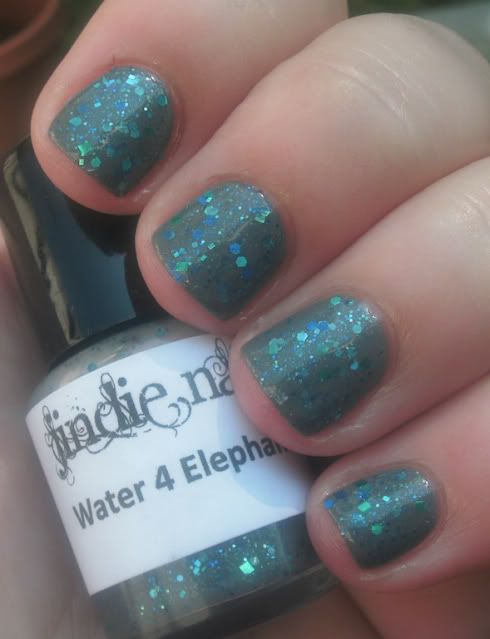 I also layered Water 4 Elephants over Wet n Wild's Black Creme, and I loved the result! The black took on an eerie sheen and the glitter pieces almost took on a flakie type quality. I used one coat of Black Creme, and two coats of Water 4 Elephants: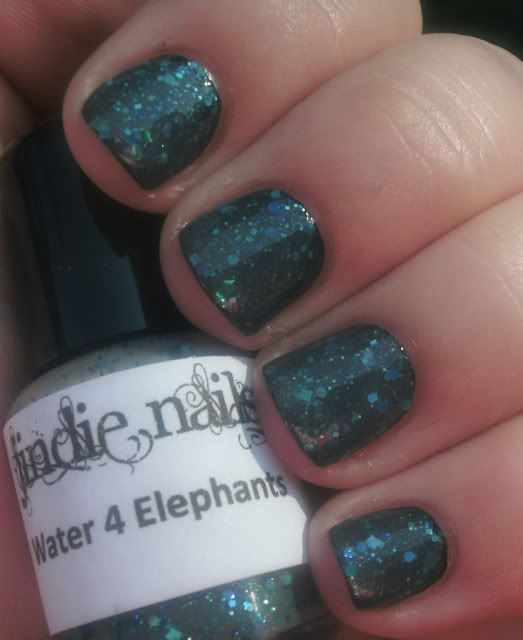 Another win for Jen! I love that each of her polishes are so unique. If you missed yesterday's post you can check it out here, and come back tomorrow to see another one of Jindie Nails' awesome creations!