It's another day of Jindie Nails Week! Today I'm showing you Heat Stroke, a polish so bright and awesome you may need shades while putting it on. Heat Stroke also has a little secret we'll get to in a bit.
Jen's description of Heat Stroke is:
"
...
made with neon green UV reactive glitter, neon yellow and neon hot orange glitter in a clear base."
It's another great polish from Jen! Heat Stroke's glitter pieces apply easily and evenly and it builds like a dream. I tried three different looks with heat stroke, just because I had so much fun finding layering combinations for it.
First, I layered Heat Stroke over China Glaze Man Hunt. I alternated how many coats I used - there's one coat on my middle and pinkie fingers, and two coats on my index and ring fingers. I really like how Heat Stroke just pops off the dark blue color!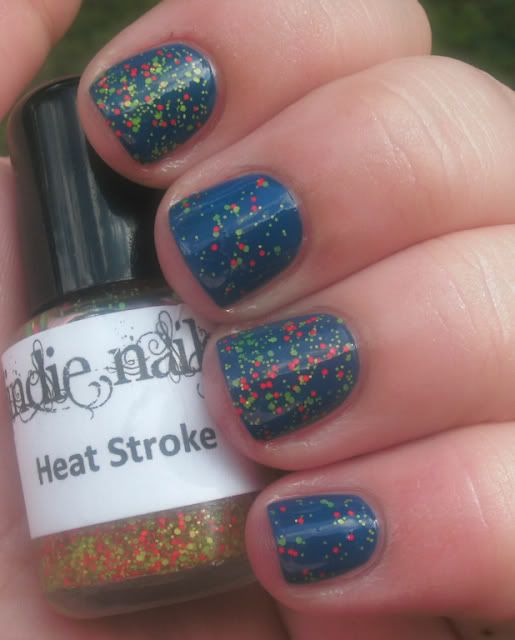 Next, I added to coats of Heat Stroke to two coats of China Glaze Poinsettia. I usually don't wear reds, but OMG, I LOVE how this looks! Fiery!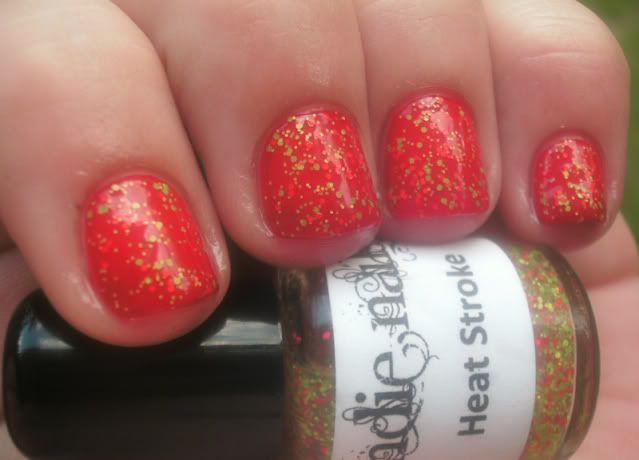 For the last look, I layered two coats of Heat Stroke over Sally Hansen Whirlwind White. The base gave the white color a great greenish tint, making the end-result really unique.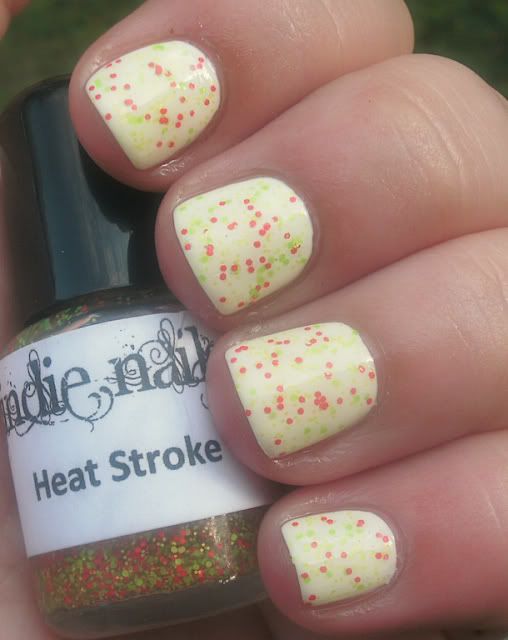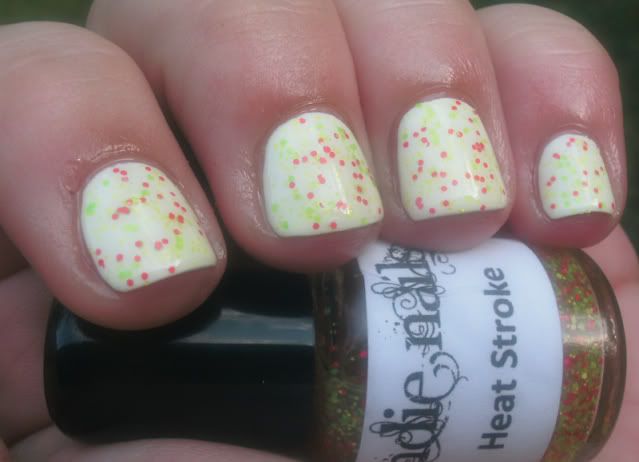 So, what's Heat Stroke's secret? It's UV reactive! I don't own a UV lamp, so here's Jen's pic of what it looks like:
Isn't it amazing? A great polish both in natural and UV light!
As always, I hope you enjoyed today's entry, and come back tomorrow for another installment of Jindie Nails Week!