Zoya Phoebe has been on my wish list for a while, and when I saw Harri at Trailer Hood Chic offer it during a blog sale, I couldn't resist. I'm glad I pounced! Phoebe is great.
Zoya Phoebe is a bright, and I mean bright, matte blue. I love matte colors, and this is one I'm definitely gonna have to get a backup of.
Phoebe's formula is a bit iffy - it's thick (but that can be fixed). It also goes on kinda streaky, which I didn't notice until the color dried. This is one of those polishes where I'll deal with a problematic application because I like the color so much. Phoebe has the most beautiful sheen that makes the color pop even more.
Here's two coats of Phoebe, over a coat of Seche Vite:
Phoebe's color is a bit off in my pics, my camera just couldn't handle it. Phoebe is less green in real life, it's much more of a saturated bright blue.
Of course I have to show you what Phoebe looks like with a top coat (Seche):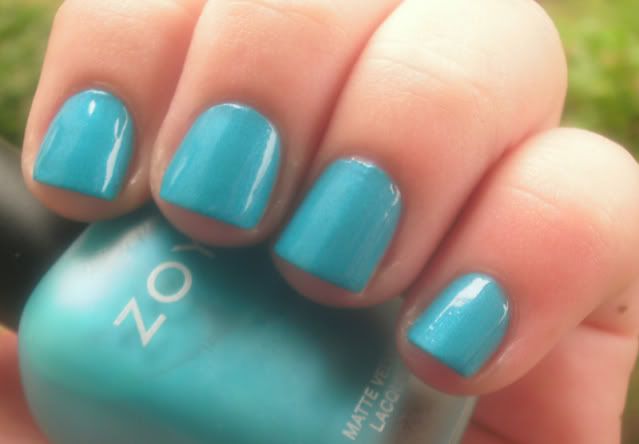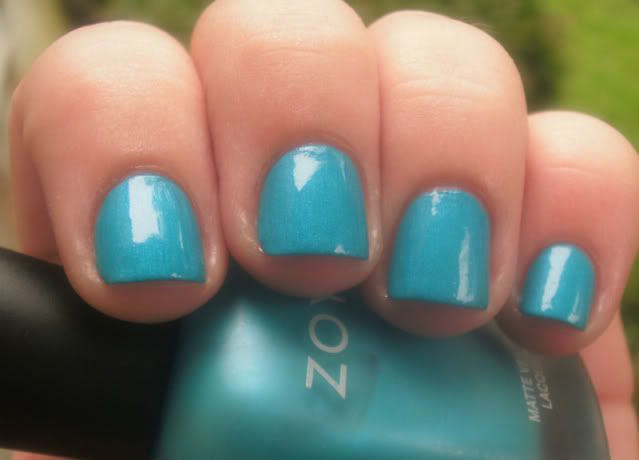 Again, much more blue than it is in my pics. Adding a glossy top coat changes the color enough to where it looks like a completely new shade. Love it! I'm stoked I picked up Phoebe and can't wait to add a couple more of Zoya's mattes to my collection.