Orly is currently holding the "Show us Your Flash Glam" contest on Facebook. To enter you have to at least use three shades from their Flash Glam Fx line in a manicure. I love the glitters in this collection, so I decided to enter the contest. Here's my entry! I used Orly After Party as a base and then arranged Spazmatic, Sashay My Way, Can't be Tamed and Mermaid Tale to form different designs on each nail.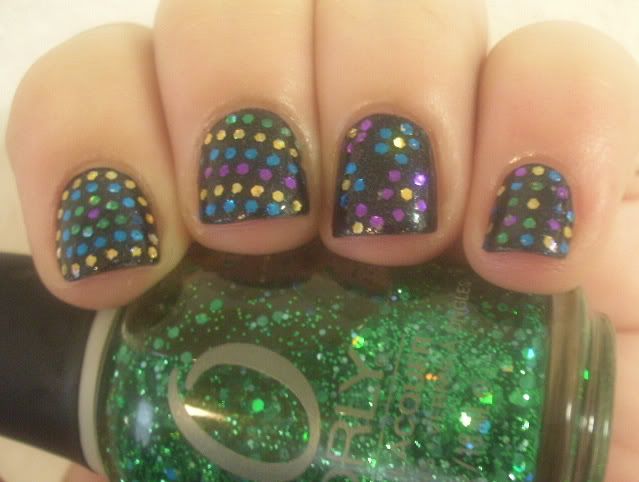 If you like my design, please head on over to the contest page and vote for me! I entered under the name Sabrina A.
Thank you so much for checking out my entry!