Barry M is quickly becoming one of my favorite polish brands, thanks to my friend Hannah who's my hook-up.
Today I'm showing off Teal, a ....teal. :-) It's nice and bright, and has a nice sheen to it. It's a bit frosty, but not too much. Just right.
The first coat goes on a bit sheer, and there's still a bit of visible nail line with the second, so I'd recommend three thin coats of Teal. You can see a few brush strokes in my pics, but they're barely noticeable in real life.
Here's teal, over a coat of Seche: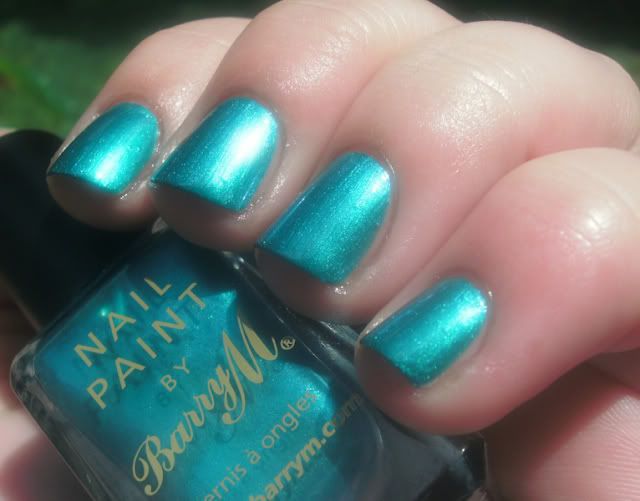 I wanted to play around with some glitter, so I added two coats of Spoiled Pet my Peacock, a multi-glitter: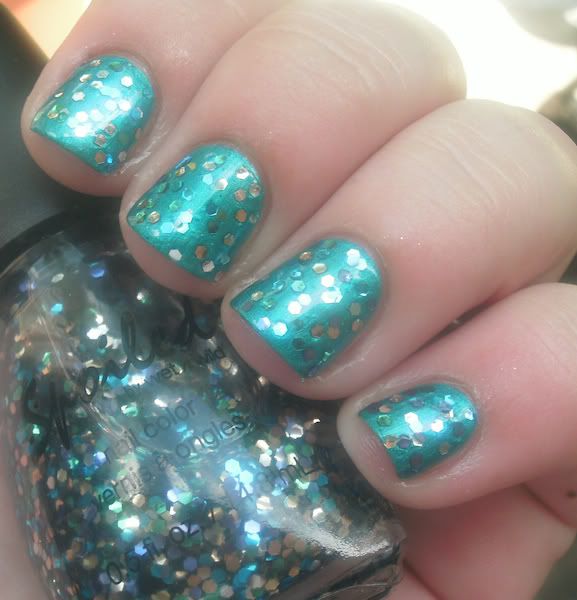 So pretty! I really love this combo. Pet my Peacock is one of those glitters that apply sparsely, so most of the glitter in these pics is hand-placed with a toothpick. I like how it turned out - definitely worth the trouble!