Jail Bait is a neon orange polish from Wet n Wild's Spoiled line. When I say neon orange, I mean it - it's one of those awesome highlighter type colors.
Spoiled is known for having horrendous brushes, and this one was no exception. My brush was cut unevenly and had several strays sticking out. So that was a nightmare. Jail Bait's formula is great though - even with the crappy brush it still went on smooth. It's a sheer neon - if you don't like VNL, you'll have to add a coat of white as a base. Jail Bait dries semi-matte, so a top coat is definitely needed.
First I'm gonna show you three coats of Jail Bait by itself, with a base and top coat of Sally Hansen Complete Care 4-in-1 Treatment.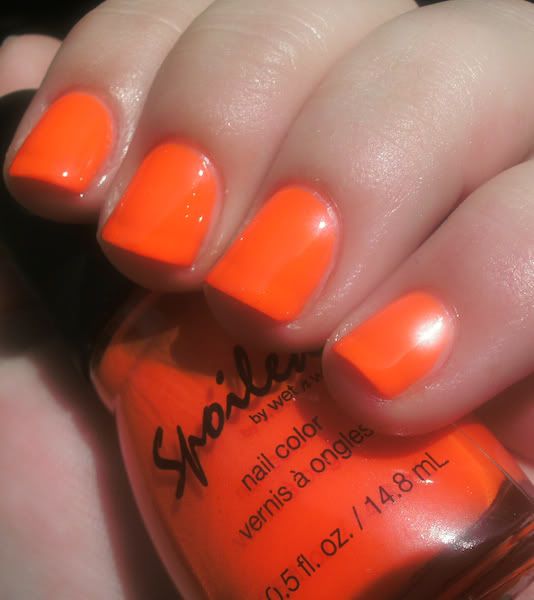 Pretty intense by itself, huh? You can't really see it in the pics, but there definitely is a visible nail line. Here's what Jail Bait looks like over a coat of Sally Hansen Whirlwind White: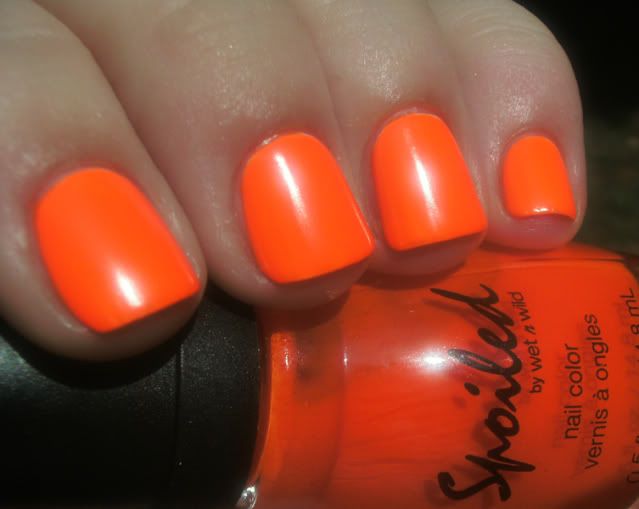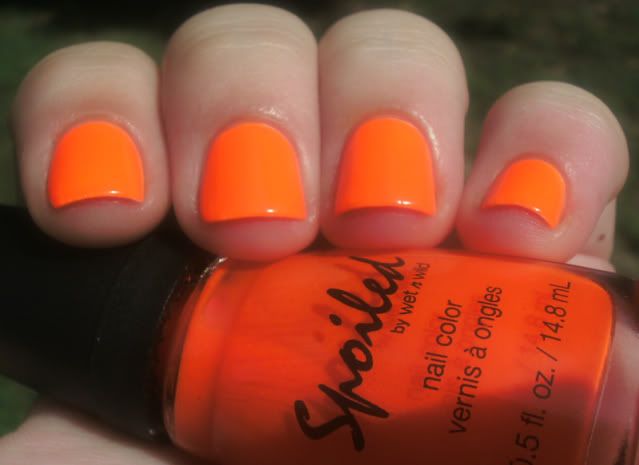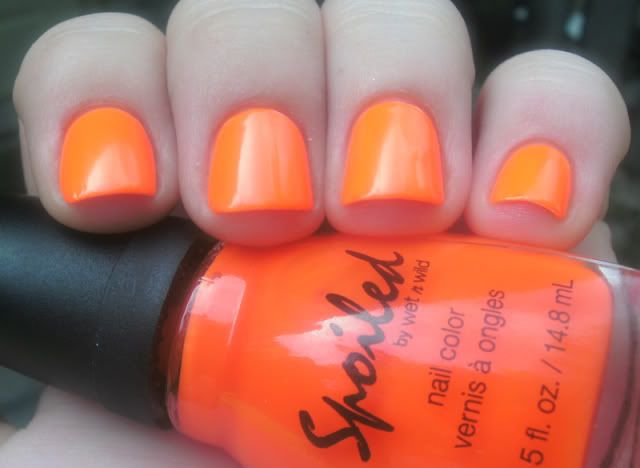 Kapow! Super bright. I had to wear shades to take pics! Anywho, I love this shade. Spoiled has a few more neons I can't wait to show you. They're all great - except for the brush, of course.