I finally got around to trying out the set of Sally Hansen Salon Effects nail polish strips I got in my latest Influenster VoxBox. If you're unfamiliar with Influenster, you unlock different "badges" on the site to qualify for free sample boxes. Badges can be unlocked by doing things like reviewing products, or simply sharing some of your interests.
The strips I received were in the "Animal Instinct" pattern, a shimmery pink base with black tiger stripe print.
I'm sure many of you have used these strips by now, but it's my first time.
Here's Sally Hansen's official description of Salon Effects, courtesy of Influenster:
Sally Hansen Salon Effects Real Nail Polish Strips
Don't Get Stuck With a Sticker!
Nothing feels or wears like real nail polish. Now Sally makes it easy to get Salon Effects anytime, any place using real nail polish – with no dry time! Don't settle for plastic imitations that peel off. We're the real thing. Just peel, apply & file! Learn more at www.sallyhansen.com
Removes easily with nail polish remover
Where to Buy
Available at chain drug stores, food stores and mass merchandisers nationally.
Suggested Retail Price: $9.99
I have to admit, one of the reasons I haven't tried nail polish strips sooner is that was a bit intimidated by them. The thought of having to make sure everything is lined up and smooth wasn't anything I was looking forward to - especially using my non-dominant hand if I wanted a full manicure. I've read plenty of reviews that say these strips are a breeze to apply, but still. A bit intimidating.
To my surprise, the Salon Effects strips are super easy to put on. They're literally peel, press, get rid of excess, admire nails. I had no issues with bubbles, all ten strips laid down flat. So far, there's only one small spot on my left middle finger where the edge is peeling up a bit, but nothing too bad.
The only thing I have to practice a bit is filing off the left-over polish strip from the nail. You're supposed to file straight down for a clean edge, but that left my nails looking like they had a bit of tip wear. So I gotta work on that. I think I'll also choose the strips wider than my nails next time and clean up the excess with acetone instead of worrying about aligning the sides perfectly. Other than that, I'm in love with these things!!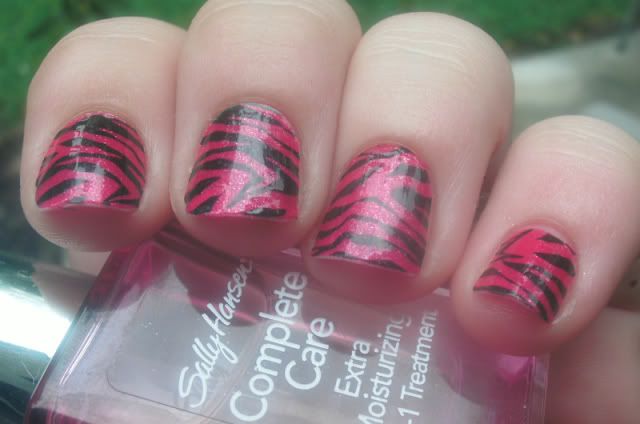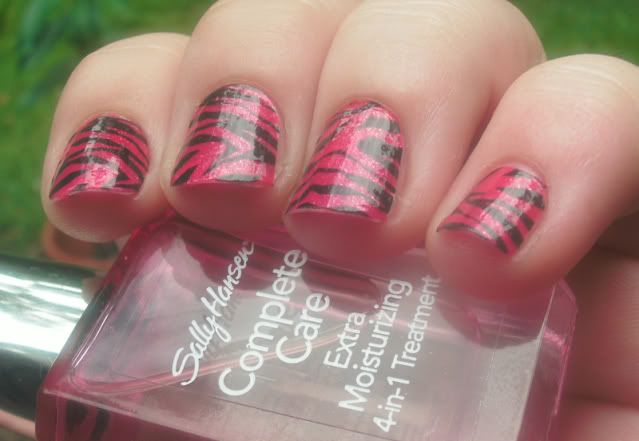 I still can't believe how easy they were for me to apply. They're a bit pricey to buy on a regular basis, but I'd totally wear/take them on short trips or when I want a design I can't create myself.
How about you? Have you tried nail polish strips yet?