Orly Week here on Not Without My Polish has come to an end. Today, I'll wrap up the series with some thoughts on the Flash Glam FX glitter collection and swatches of all the base colors I used.
First, the base colors. I decided to keep them in the Orly family - except for Wet n Wild Black Creme.
I layered Be Brave over Purple Crush, a very pink leaning almost neon purple:
Next was Spazmatic, which I layered over Stone Cold, a dense blackened blue glitter: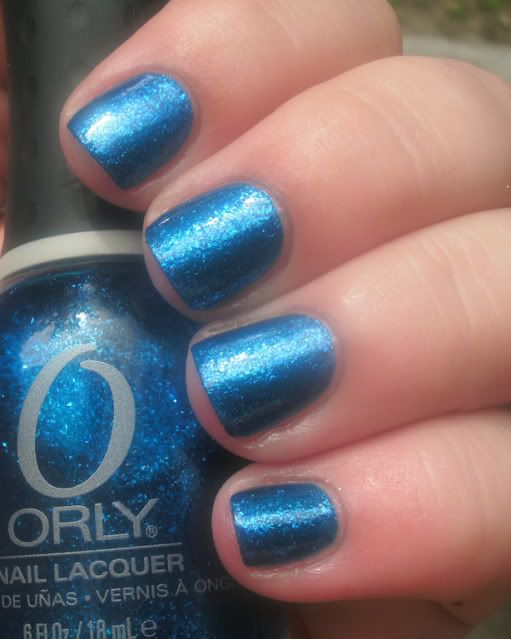 Third in line was Mermaid Tale over Lucky Ducky, a green creme:
Sashay My Way over Oui, a purple/gold shimmer, was next: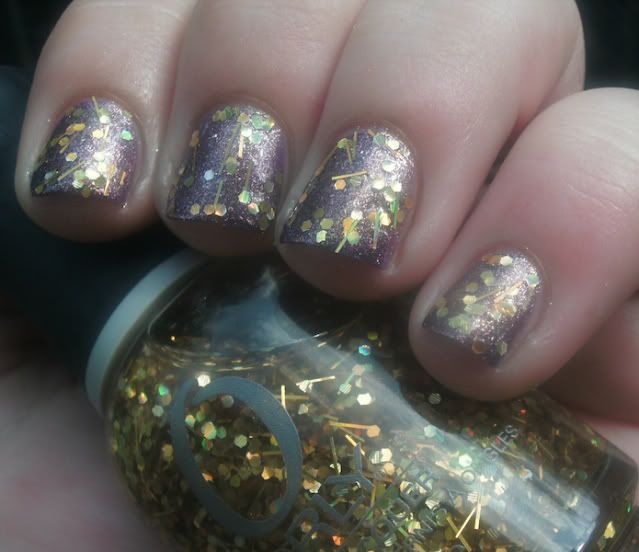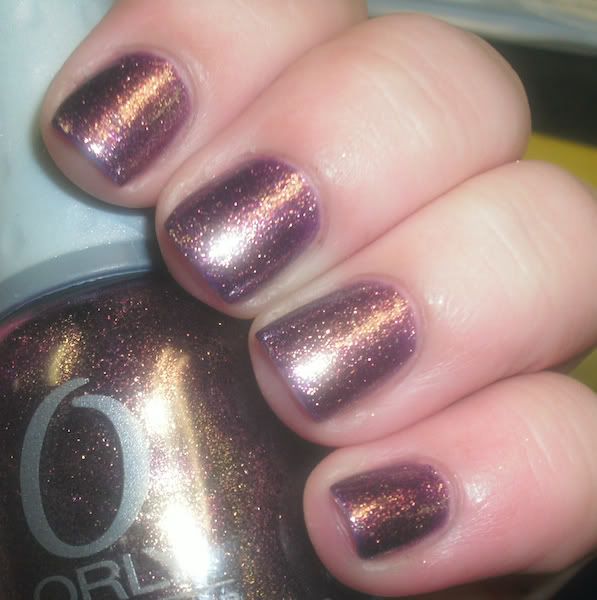 Lastly, I layered Can't be Tamed over Velvet Rope, a dusty purple with silver glitter:
I love this collection so much, I think Orly really outdid themselves. Some of the glitters remind me of indie polishes, especially Sashay My Way, the mix of gold hex and bar glitter. Orly seems to be paying attention to what's hot among polish lovers - or they just lucked out. Either way, a great collection of glitters. There are three more I'd like to get, but haven't seen at my local Sally's yet.
Formula wise, there's one thing that really stood out to me: the base colors are really, really glossy. As in, you won't need to add a top coat if you're only wearing it for a day, glossy.
Except for Can't Be Tamed, application was a breeze. The glitter in Sashay My Way applied sparingly, but nothing too major. I was really impressed by how well the polishes handled. Bigger glitters usually leave the nail bumpy, but except for Can't Be Tamed, they all laid flat.
All in all, it's a wonderful collection and would make a great addition to any polish stash.
So that's it for Orly Week! I hope you enjoyed my swatches - let me know which one was your favorite!