Spazmatic is the second polish from Orly's Flash Glam FX line I'm showing you. Spazmatic is a mish-mash of awesome. It has duochrome hex glitter pieces, and teeny tiny glitters in a clear base. The glitter is a bright blue, flashing turquoise when the light hits it right. The base is mostly clear, with hints of purple - it's hard to tell in my pics, but there's definitely a purple sheen if you layer this color over black.
Spazmatic wasn't as thick as I thought it would be, which was a nice surprise. The glitter is a bit sparse, but that's to be expected from a chunky glitter like this. The good thing is, Spazmatic builds beautifully. Since the formula isn't too thick, you can easily wear four coats without it looking thick on the nail.
I love this polish so much! It's super sparkly and eye-catching. I layered Spazmatic over Orly Stone Cold, a dense blackened blue glitter. Dare I say it, the outcome was pretty glorious.
I used two coats of Spazmatic over two coats of Stone Cold, topped with Seche Vite: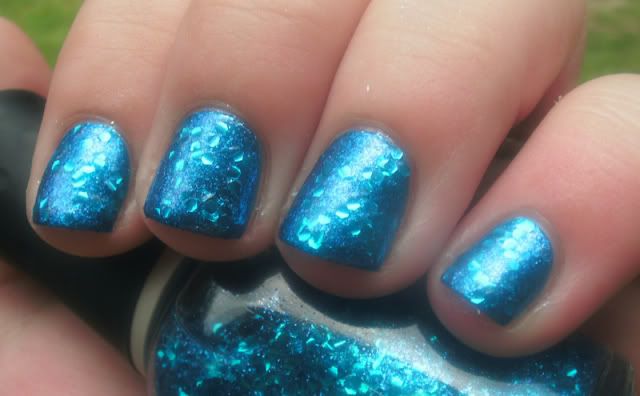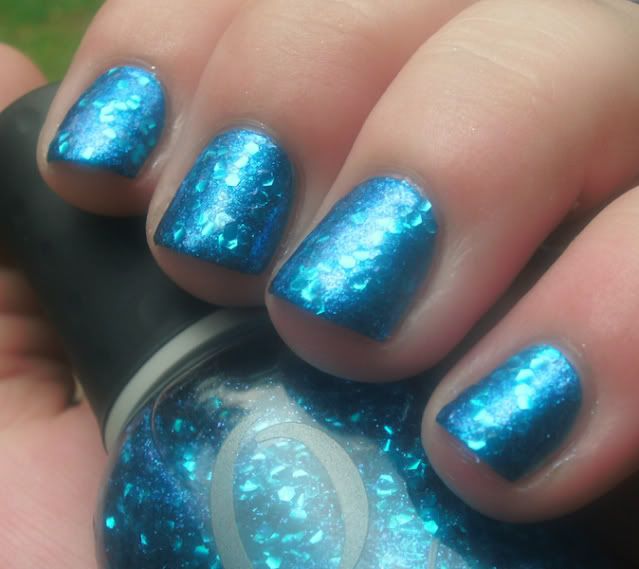 Pretty, huh? Next, I layered it over Wet n Wild Black Creme.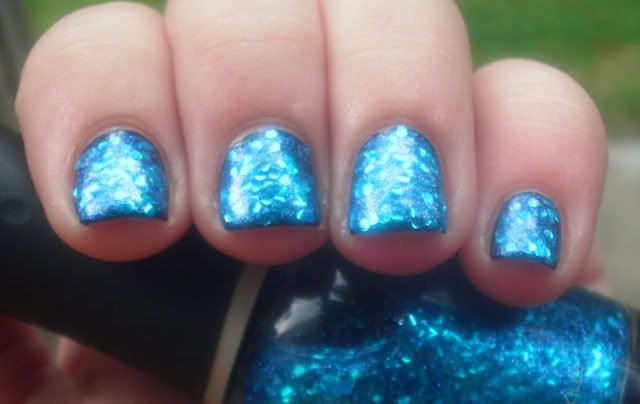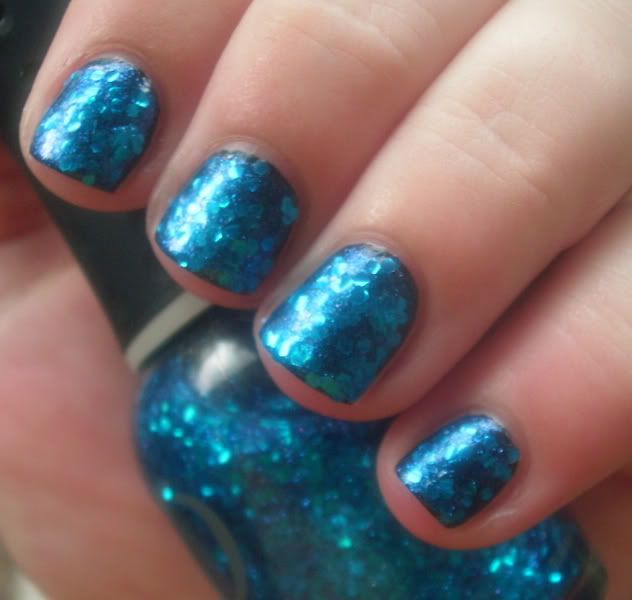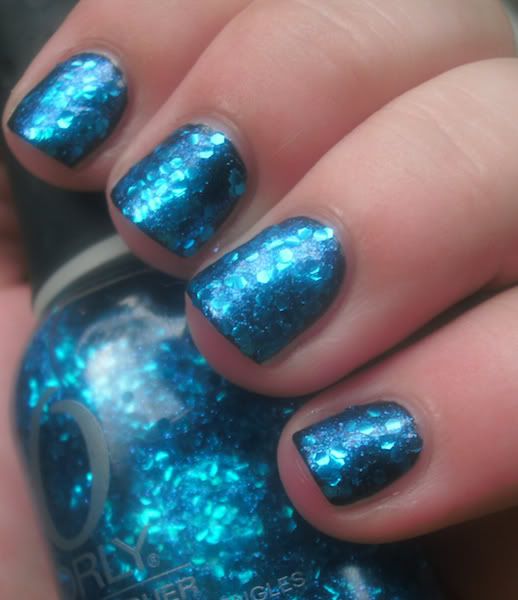 Another winner, winner, chicken dinner. I love how the colors shift back and forth! I'll definitely get a lot of use out of Spazmatic.
Tomorrow, I'll show you the third color in the Flash Glam FX collection, Mermaid Tale. It's green! It's glitter! It rocks!