Mermaid Tale is the green glitter in Orly's Flash Glam FX collection. It has green hex and round pieces of glitter suspended in a clear base. And if that isn't good enough, the glitter is duochrome and flashes hints of blue.
The formula is great - the glitter is nice and dense, and the base isn't super thick like in some glitter polishes. The really wonderful thing about Mermaid Tale is is that it's super smooth. There'll be no bumps or pieces of hex glitter sticking up even after a couple of coats. If you're not worried about the longevity of your mani, you can definitely skip the top coat.
For my first set of pics I layered two coats of Mermaid Tale over two coats of Orly Lucky Ducky, a green creme.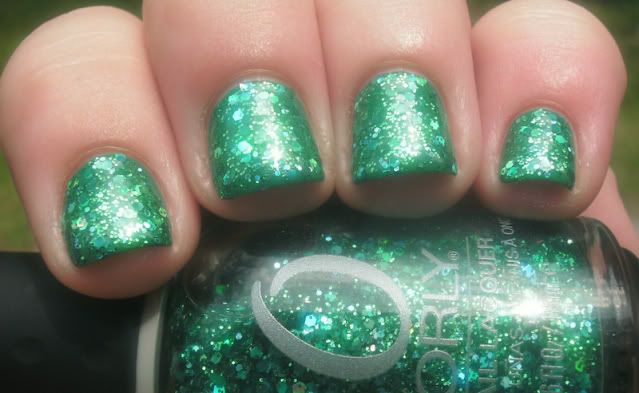 Next, I layered one coat of Mermaid Tale over a coat of Wet n Wild Black Creme.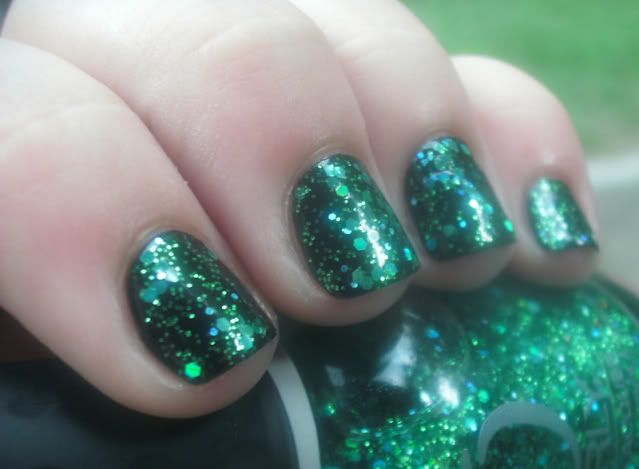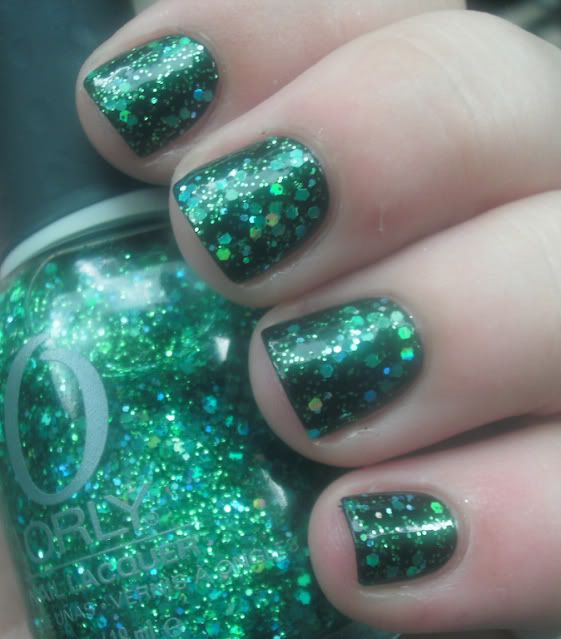 Isn't it just gorgeous? I can't decide which look I like better - definitely can't wait to wear either as a proper mani soon.
Tomorrow you'll meet Orly Sashay My Way, the gold glitter in the Flash Glam FX collection. It's the return of bar glitter! <3