Orly Can't Be Tamed is the last of the Flash Glam FX collection I'm showing you. It's large purple hex and small round silver glitter, suspended in a clear base. Orly couldn't have picked a better name for this polish - it really can't be tamed.
Out of all the glitter I've showed you this week, this is the one I'd swap out if I could. There's no way to apply this polish smoothly - the purple glitter bends, and the edges rarely lay flat on the nail. The formula is extremely thick and goopy and a bit messy to apply. Since it goes on thick, adding a top coat to smooth the glitter leaves you with a couple of millimeters of polish on your nail. Ick.
I do love the way it looks, though, so I'll be experimenting with different top coats and thinner to see if there's anything that'll help. I wonder if I just got a bad bottle?
First, I used two coats of Can't Be Tamed over two coats of Orly Velvet Rope, a purple with silver glitter: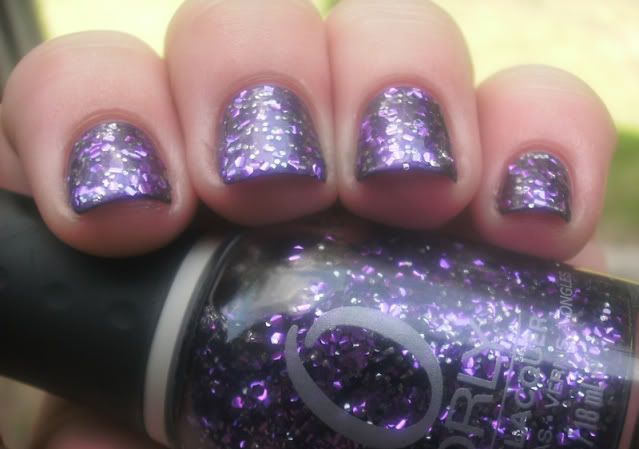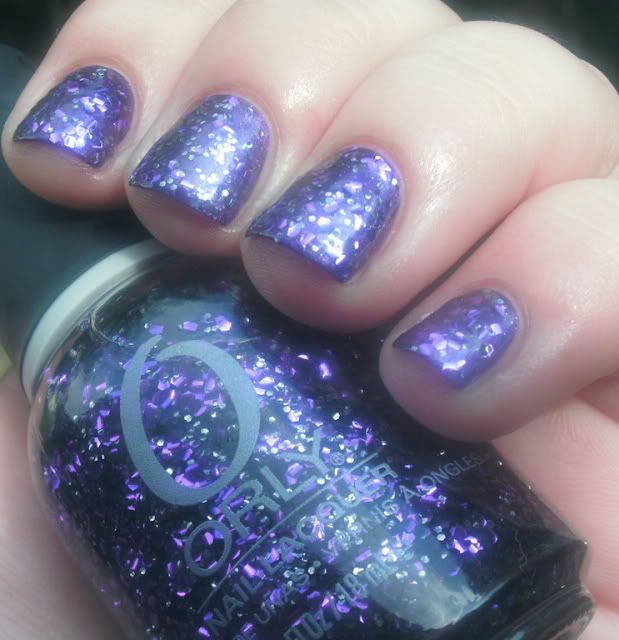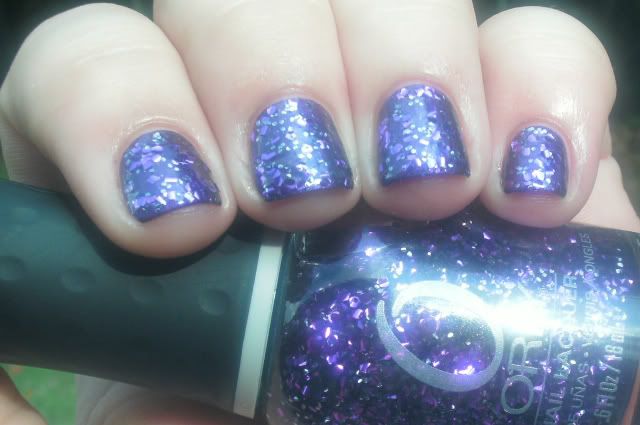 It's odd, but my nails look a lot smoother in the pics than they actually were.
Next, I layered Can't Be Tamed over Wet n Wild Black Creme: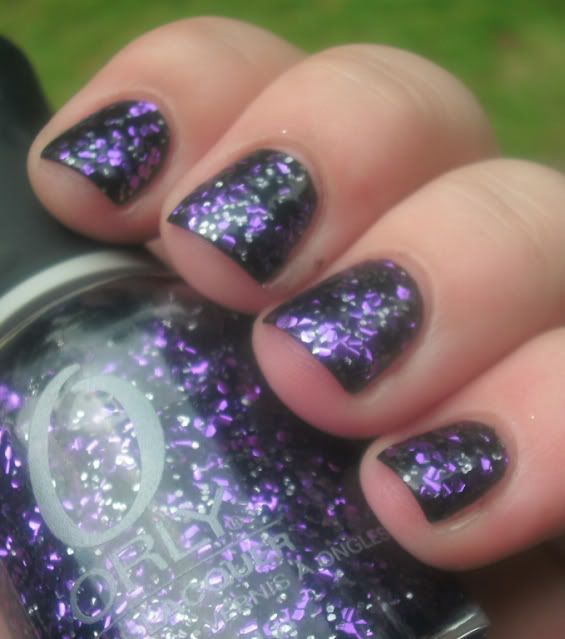 Love how it looks. Definitely have to fix the formula, though.
So this is it for my Flash Glam FX collection swatches, I hope you enjoyed following along. Sunday I'll share some thoughts on the collection as a whole and I'll also be showing you swatches of all the Orly base colors I used for these pics.