Sunset Kiss is another great polish from Jesse's Girl's Julie G collection. It's a gorgeous red shimmer that looks like molten lava when the sun hits it.
I don't buy a lot of reds, but was drawn to this one because of its amazing color and shimmer. It's spectacular in the sun - the finish takes on a glowy foil look that's pretty darn sexy.
Sunset Kiss applied like a dream, the formula was perfect. It was a lot more opaque than I thought it would be, so I only used two coats for my pics.
This polish is super shiny, so I didn't use a top coat for my pics, just a base of Seche Vite.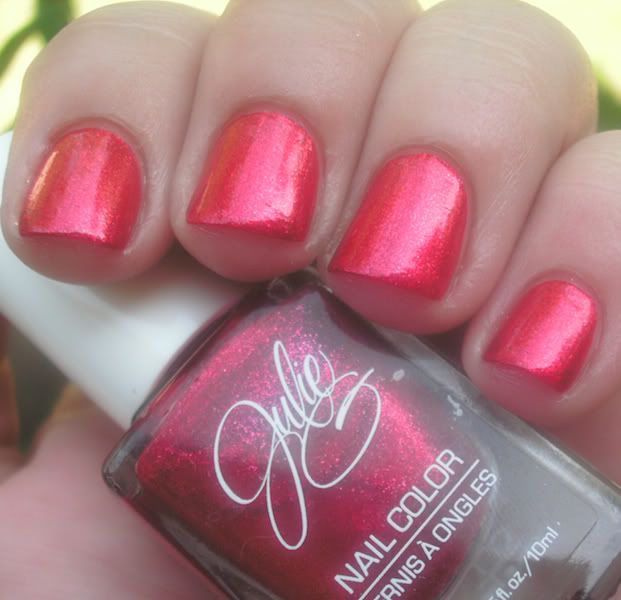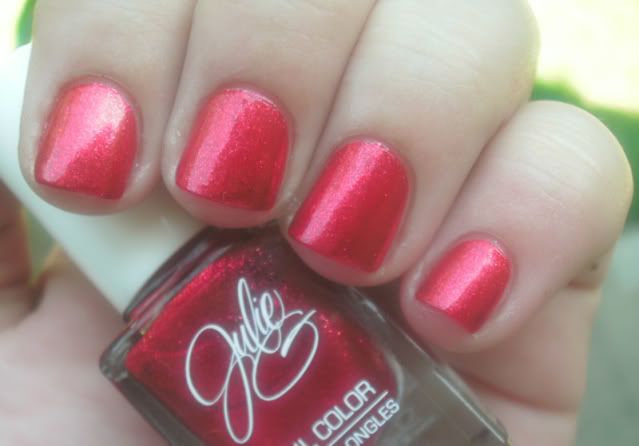 Pretty, isn't she? I'm fairly impressed with the Julie G collection. While it's still a bit small, there are colors available for every taste. The shades aren't necessarily the most original, but the formula is solid, and they're available for under four bucks. The collection did take forever to arrive locally, but by now should be fairly easy to find at Rite Aid.