I recently won a giveaway hosted by the lovely Jessica from Nail Polish Anonymous. The giveaway was for the Cult Nails Fairy Tale Collection, but Jessica was nice enough to let me switch out a couple of shades. I picked Princess, Feelin' Froggy and Happy Ending from the Fairy Tale Collection, plus Seduction (how could I not get that one?) and In a Trance.
These are my first Cult Nails polishes and I'm completely in love. The colors are great, and I'm completely blown away by Happy Ending, a glitter made of multicolor shredded metallic bits.
One thing I've noticed when applying the polishes, is that the first coat will go on a bit streaky. My heart sank a bit when I did the first coat of Princess, but a second coat evened everything out beautifully.
First, I'm going to show you Princess, a sky blue with a subtle copper shimmer. Blue polishes are my favorite, and this one is definitely top ten material. I wish the shimmer was a bit more pronounced, but I love it nonetheless.
Here's two coats of Princess, over and under a coat of Seche: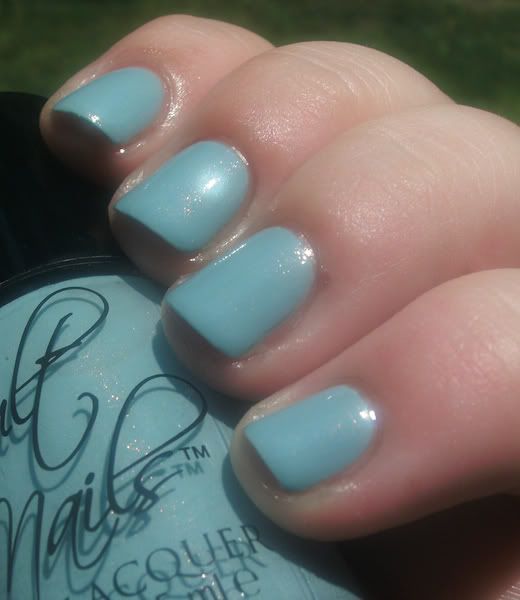 Of course I had to layer Happy Ending over it, and it turned out stunning!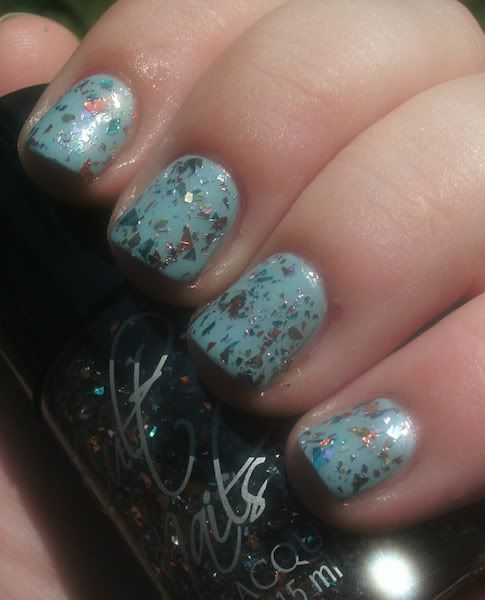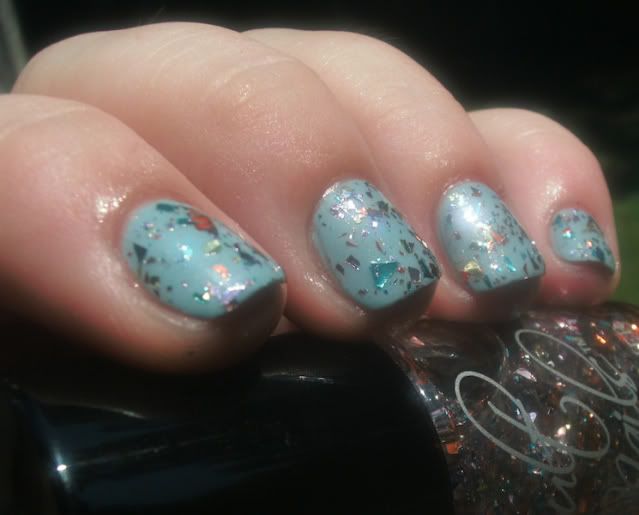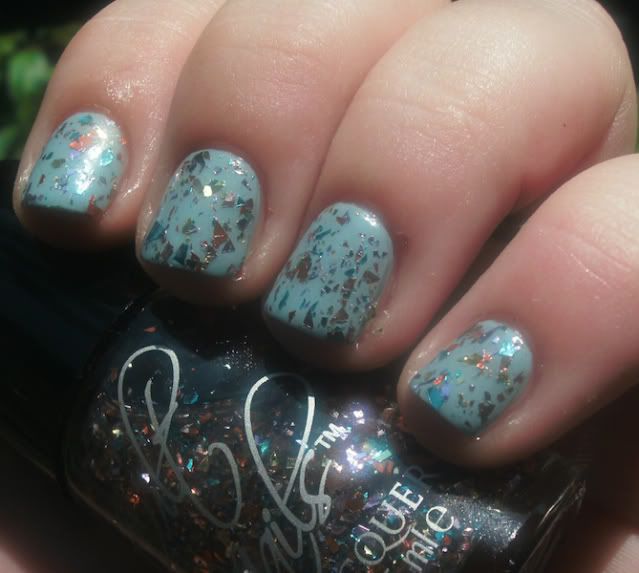 Next I'm going to show you Feelin' Froggy, a bright, shimmery green. I'm so glad I picked it! I have 70 greens in my polish collection, and not one of them is a dupe for this shade. It's so gorgeous, I might have to pick up a backup bottle of it.
Here's to coats, sandwiched between Seche: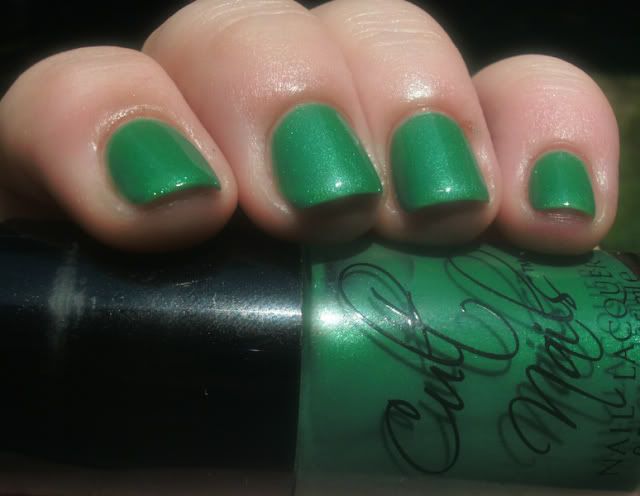 Soooo awesome. Here's Feelin' Froggy with Happy Ending: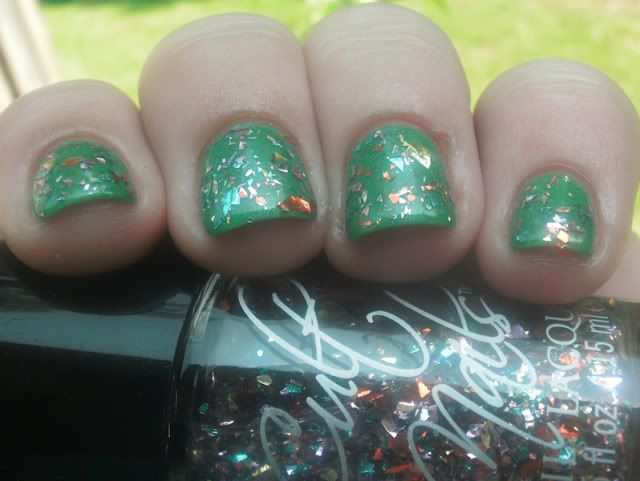 Aren't they just fantastic? I'm so glad I finally got to try some Cult Nails polishes. I'm hooked now and can't wait to order more!