I've had my eye on L'Oreal Silver Sparkle for a while, but didn't buy it because I didn't want "another silver glitter." I finally caved, and whoa, it's not "another silver glitter." It's way more than that.
Silver Sparkle has a white-leaning silver base with multi color holo and silver glitter. And not only is there multi color glitter, there's also multi sized glitter. It's a pretty awesome polish.
It's a very sheer polish - I used three coats in my pics. Even though it's not opaque after three coats, the finish is so shiny and reflective, it looks opaque from certain angles.
I had one heck of a time taking good pics - my camera plain freaked out at the disco ball like shine. "Silver Sparkle," indeed.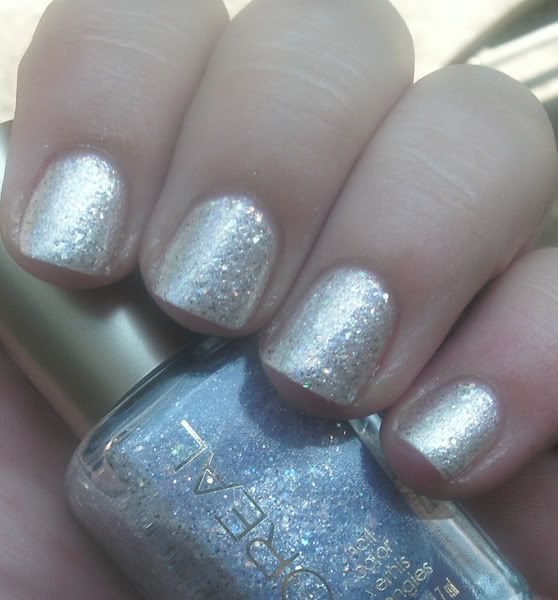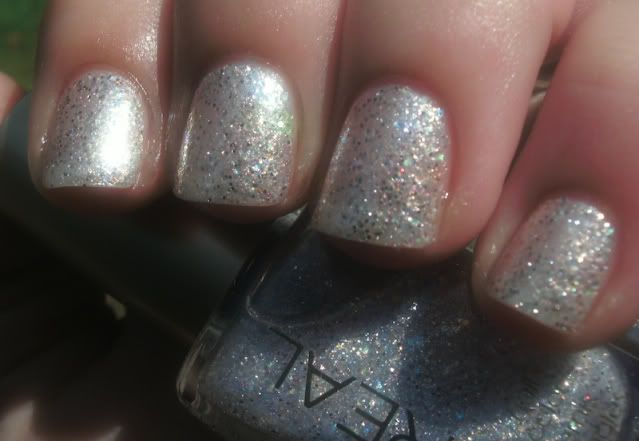 Isn't it pretty? It's almost blinding at certain angles.
...still can't get over how pretty it is. I should've picked it up way sooner. It's great by itself, but I can't wait to experiment with layering over other colors.
Silver Sparkle is part of the "It's Gold or Nothing at All" display at drugstores. There are four polishes in the collection - Pink Carat, Precious Coral, Gorgeous Gold and Silver Sparkle. I picked up Gorgeous Gold as well, and I'll be swatching it next time.