I'm showing off one of my favorite teals for today's post: To-Teally Chic by Finger Paints. It's a creamy darkened teal - not a unique shade, but a beautiful one nonetheless.
It's almost a one coater, but I used two to even out the color. Application was good, no issues, and it dried well. It doesn't stain my nails too bad, but I make sure to use two coats of base coat when I wear it.
For these pics I applied two coats of To-Teally Chic over two coats of Seche Vite.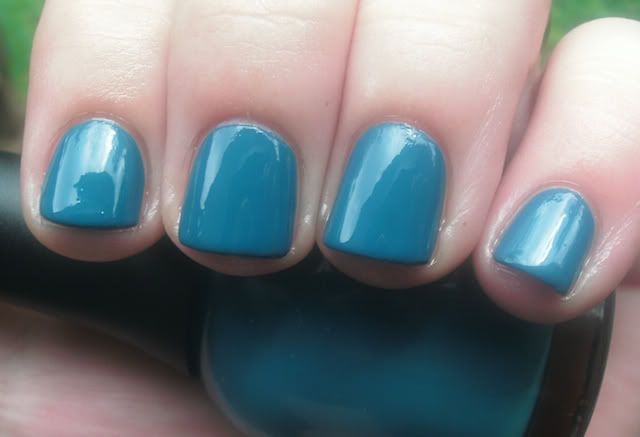 To-Tally Chic looks great by itself, but I love layering Motley from the flakie collection over it. The effect is subtle, but pretty.
Love this polish! It's so versatile, and for the stampers out there, it's great for using with image plates.