Uh, As If is one of a handful of neon shades in the Spoiled by Wet n Wild collection. It's an intense pink with a slight gold shimmer that unfortunately only comes out to play in bright sun light. I love the Spoiled polishes, so during CVS' last buy 2 get 1 sale on these I stocked up on neons. Neons usually aren't high on my wish list, but Spoiled's look so much fun, I had to give them a try.
As most everyone knows by now, the Spoiled brushes are pretty horrid. They're wide and unwieldy, are irregularly cut and usually have stray bristles sticking out. They make applying the polish a lot harder than it should be, and a Spoiled mani always means hardcore cuticle cleaning for me. It's a shame, the colors look great, and the formula is good on most of them, but the brushes make it nearly impossible to get a great mani, fast. It's frustrating, but it won't stop me from buying the polishes since they're cheap and I like a lot of the colors available.
Uh, As If has a nice formula and was opaque with two coats. It's super bright, a definite attention getter.
I really wanted to show the shimmer in this polish, but of course as soon as I went outside to take pics, the clouds moved in. Here's Uh, As If, two coats, a base of Seche Vite, no top coat.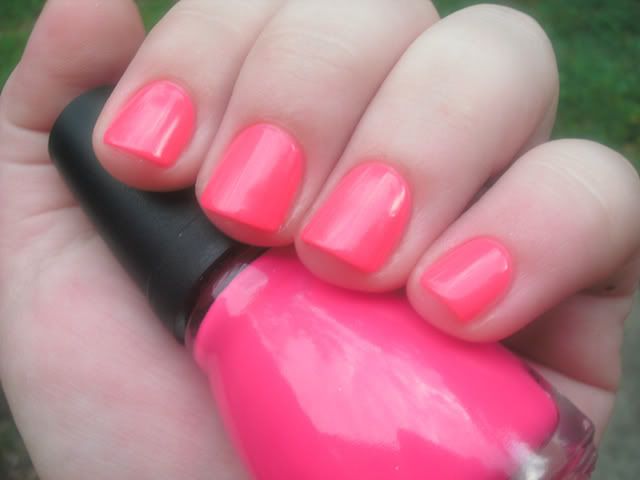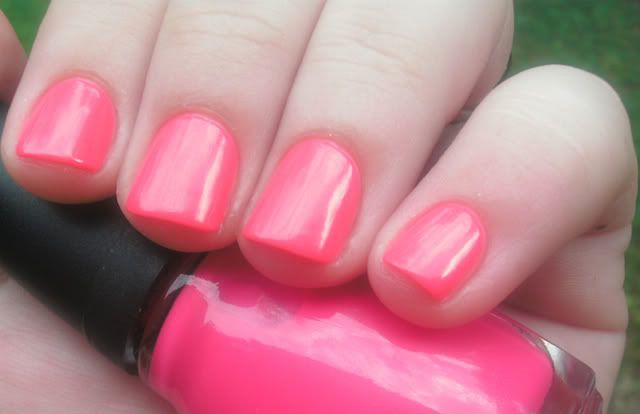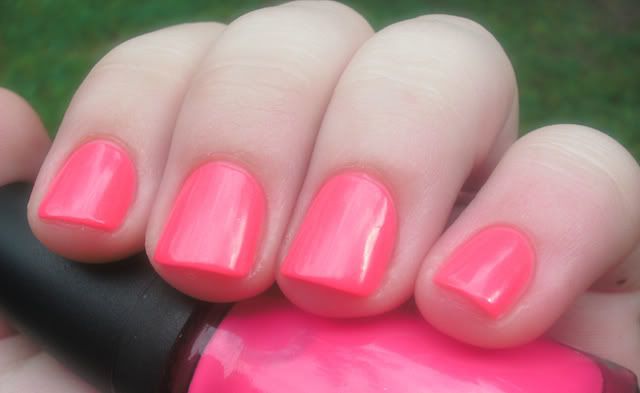 I'm usually not a huge fan of pinks, but I really dig this one. I can't wait to stamp over it, or use it in nail art. It's just so cheery!