Yes, another Spoiled polish. I can't help it. They're cheap, and there's some really great colors available. The brushes are mostly crap, but I that's what acetone and a brush are for, right?
Checkin Into Rehab is a sheer purple jelly with reddish glass flecks. I usually don't go for jellies since I love opacity, but this one caught my eye because of the color. It's a dark purple, very pretty. It's not particularly unique, but a great color nonetheless. The glass flecks are nice, but not too noticeable unless you're standing in the sun. Application is great, I did two coats for the pictures. No top coat, to show the true color.
Here's Checkin Into Rehab in the sun: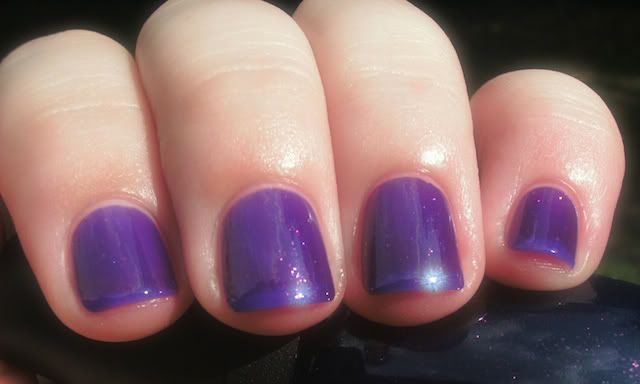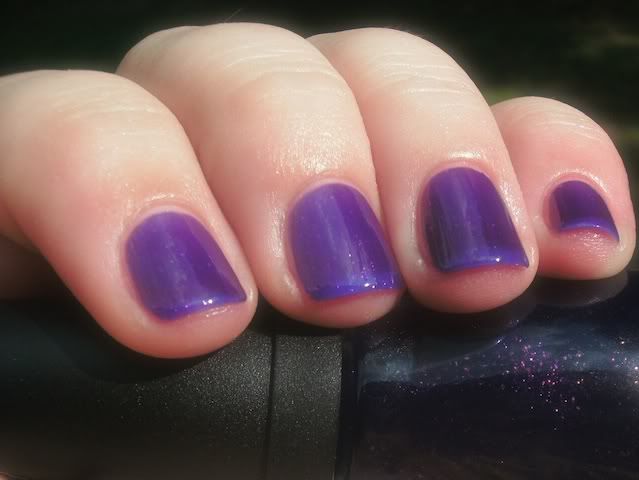 And here it is in the shade, still looking gorgeous: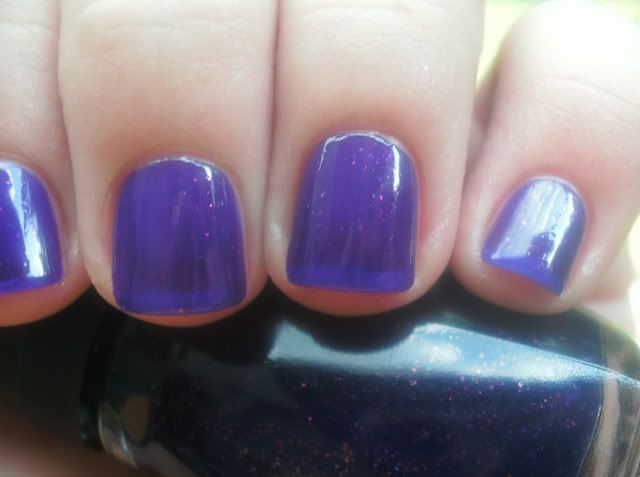 One of the things I do like about jellies, is the funky tips you'll get when you don't apply the color to opacity. I can't wait to layer this color overs something else though, 'cause just can't stand it if there's VNL showing.
There's a few more Spoiled posts to come, but next time I'll break them up a bit so y'all don't have to keep reading about the same polish line. Promise! :-)