A quick post about my favorite nail polish ever, NOPI's matte version of Respect the World. It's a gorgeous turquoise with silver shimmer. It's beautiful. Even though it's matte, it has a wonderful gleam to it. Whenever I wear it, there's always somebody who wants to touch it. The hubby thinks it looks like velvet, so maybe that's it.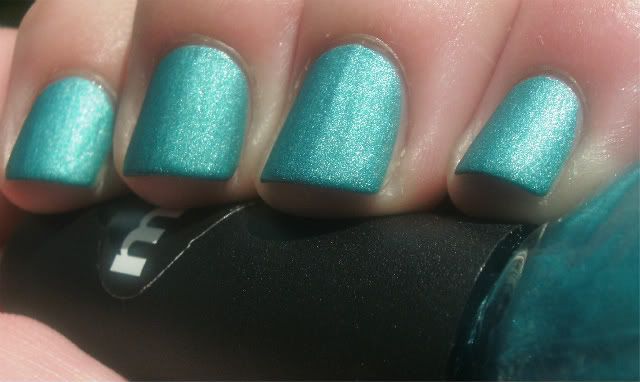 These two pics were taken outside in the sun. Here's what Respect the World looks like inside:
And for good measure, close-up of the gleamy goodness:
Love it. I'd love to have more of NOPI's matte polishes, so if you know of a place to get them from, let me know!