When I received my Julep St. Patrick's Day Mystery Box, I did a double take. I knew I'd seen Julep Sofia before, and sure enough, my bottle of Pure Ice Rescue me was a dead ringer for the polish.
Pure Ice is a cheap brand, it's just under two bucks at Walmart. Julep polishes go for $14. Pure Ice polish comes in .5 fl oz bottles and Julep bottles hold about

.27 fl oz.
So is the Julep polish worth paying seven times as much for half the polish? Let's find out.
I used Seche Vite base coat for all these swatches, no topcoat.
Let's do Julep Sofia first. It's very sheer, and dries semi-matte. It has a bit of a gritty texture from the glitter, but not too gad. Sofia is pretty thick. I had to make sure the first coat of polish was dry before adding another one, or I'd get weird blobs of polish on my tips. I applied three coats for these pics.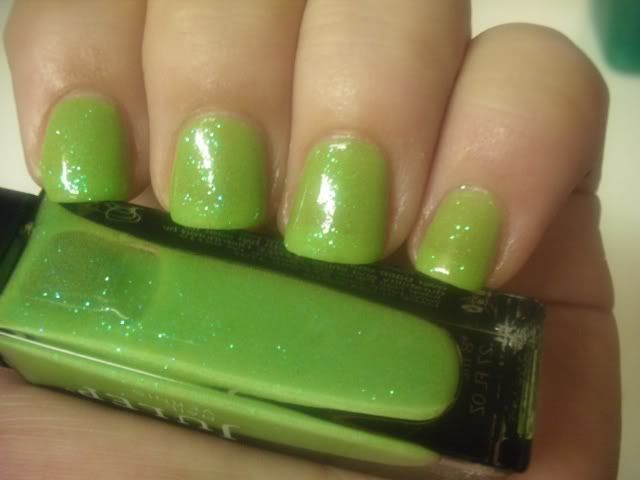 Now let's move on to Pure Ice Rescue Me. Like Sofia, it's very sheer and also dries semi-matte. It also has a bit of a gritty texture. Rescue Me is a little thinner than Sofia but not by much, so application is about the same. I think Rescue Me is a little more self-leveling after you apply it. Again, three coats.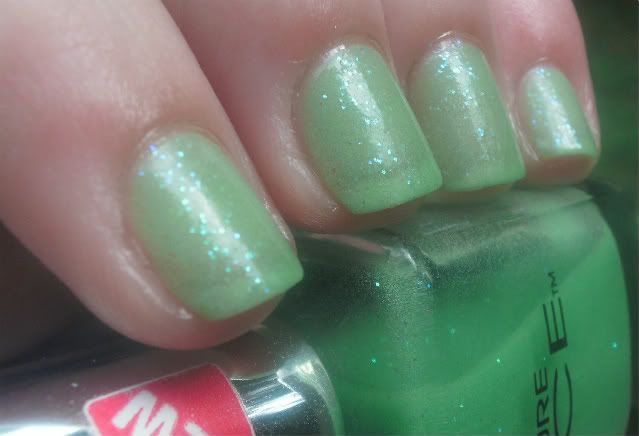 As you can see, they look identical. But how do they look next to each other?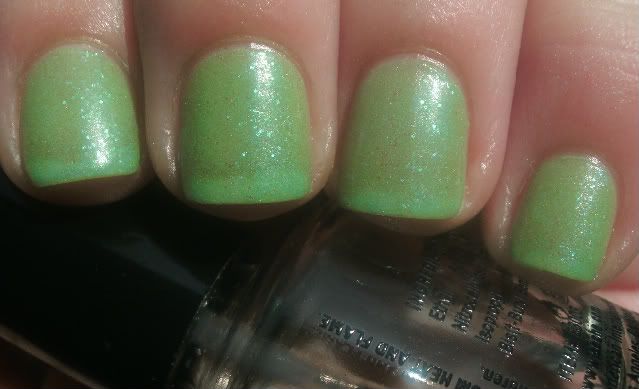 Can you guess which polish is on which finger?
Me either. Good thing I wrote it down. Julep Sofia is on my pinky and middle finger. Pure Ice Rescue Me is on my index and ring fingers. When I look down at my hand, I can't tell a difference. In some pics, Sofia looks just a bit darker, but I think it's only because it applied a bit thicker.
So, which polish is better? Pure Ice Rescue Me all the way. Not only does it apply better, but it's twice the polish for a seventh of the price. Sofia isn't bad, but if you're in the market for a color like this, go with Pure Ice. They're great quality polishes, easy to find and affordable.