Today I've got the oldest polish in my stash for you, Maybelline Wonder Melon. This bottle is at least six years old. I've been using the color mostly for pedicures, but every once in a while I wear it on my nails.
Even though the polish is old, the formula is still good. It's always been thin and super-easy to control. I don't know how many coats it takes for it to become opaque - I've tried four before and still had VNL. It's a beautiful color, though, so I won't mind a little nail line peeking through.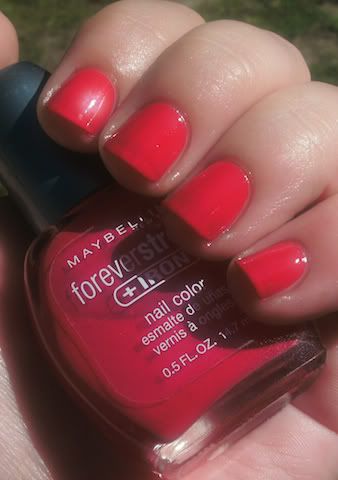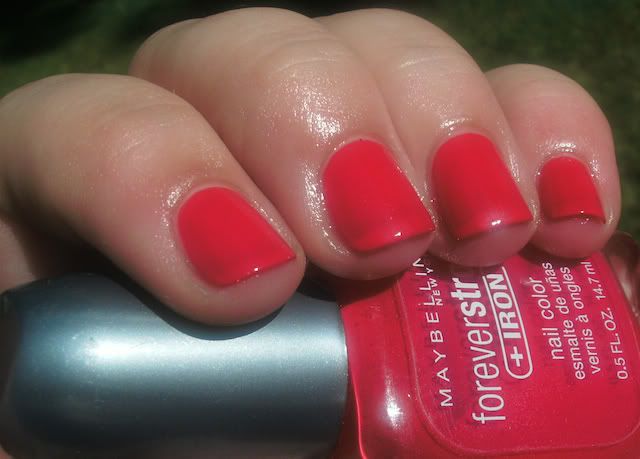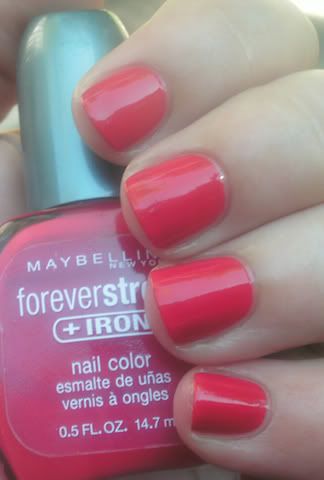 The color is less red than it is in my pictures, it's much closer to an actual melon color. It's definitely one of my favorites and my trusty standby for a summer pedi. I've only used a quarter of it so far, even after all those years, so here's to many more melony years with a great polish.