Barry M Croc Effects has been a lemming of mine for a looong time, so I was ecstatic I was able to get it from a swap with the wonderful Polly Polish. She also sent me Cobalt Blue, which has easily become one of my favorite new blues. It's Tardis blue! Love it so much.
On to Croc Effects. The reason I fell in love with it was because it is so different from any of the current "crackle" polishes available. Instead of breaking up in a linear pattern, Croc Effects creates circular shapes. It's a totally unique look I haven't seen replicated by anyone else.
Application is also a bit different from other crackle polishes. Instead of waiting for your base color to completely dry, you apply a thin coat Croc Effects to a tacky nail. Crock Effects applies easily, and the transformation only takes a couple of minutes. So much fun to watch! :-)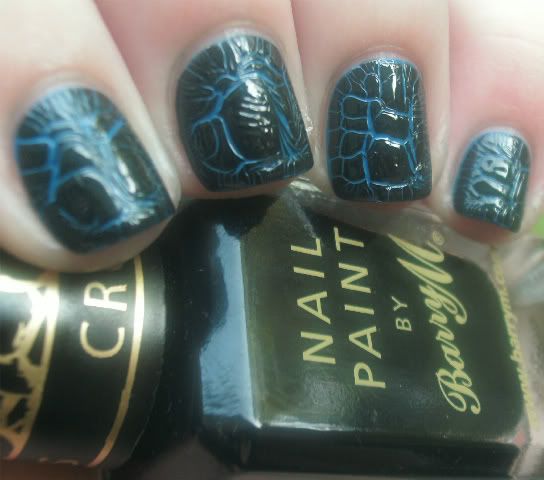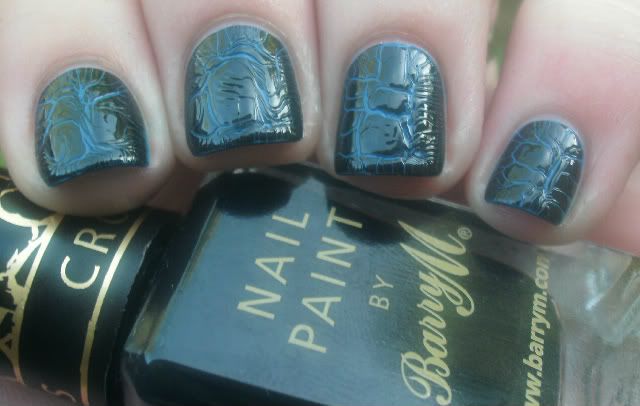 I love the texture so much!
The layer of Croc Effects I added was a little thick, so it separated into bigger pieces. The thinner the layer, the smaller the "croc" pieces.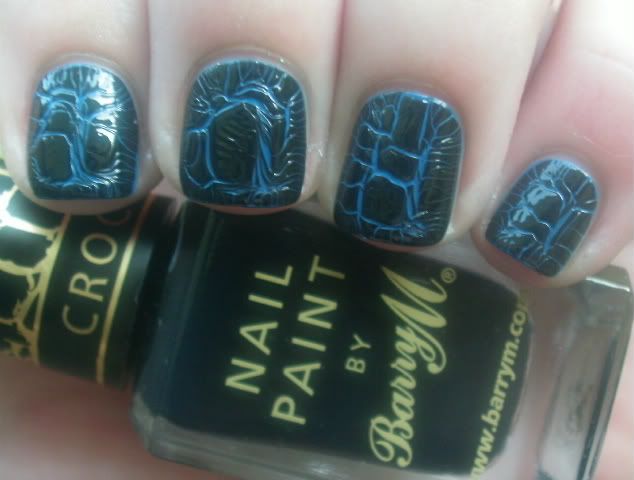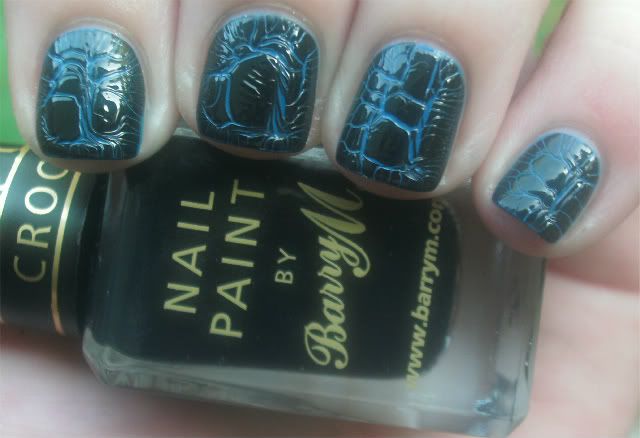 I've got nothing but love for this Barry M polish. I need to get a backup bottle or two, since there's a pretty good chance I'll actually use all of this. I'd also love to have it in an array of colors, especially a murky green to recreate an actual crocodile effect on my nails.
I can't wait to get more Barry M polishes! Do you have any suggestions for colors I should try?