I've finally gotten a chance to swatch my polishes from the Julep St. Patrick's Day Mystery Box. This was my first time using Julep products, and I really liked them.
This is what I received in my box: Glycolic Hand Scrub, Age Defying Hand Brightener, glass nail file, and four polishes - basecoat, Melissa, Hayden and Sofia.
Not a bad haul. Not colors I would have picked out myself, but not bad.
I used the Glycolic Hand Scrub first, followed by the Age Defying Hand Brightener. The scrub is nice and gritty and gets the job done well. If you've ever used St. Ives' facial scrub, it's just about the same texture. The scent isn't overpowering, and it washes of easily, leaving no residue. Following with the Hand Brightener left my hands super soft. The lotion sinks into the skin fast, but my favorite thing about it is the smell. It's heavenly! I can't describe it, but I'd buy the Hand Brightener just for that.
The glass file is good. I usually use ceramic files to help with my peeling nails, but this one isn't bad either. It's heavier than any other files I've used, but that's not a downside. It feels nice and sturdy in your hand. The only trouble I had with it was filing the sides of my nails - it's a little to thick for that. The file will be stored at work, for nail emergencies.
Now on to the polishes. Like I said earlier, not colors I would have picked, but I was pleasantly surprised by how much I ended up liking (most of) them.
From the top, that's the basecoat, Melissa, Hayden and Sofia. Just looking at them in the box, I immediately disliked Hayden. That color never looks good on me, and it looked like it would be a streaky nightmare on the nail.
I used the Julep basecoat for all these swatches. I liked it - it dried fast and did it's job. I'll have to start wearing it under regular manis to test its staying power. I used Seche Vite for my topcoat.
Melissa was first: a pearly, sheer and shimmery white with hints of blue, green and purple.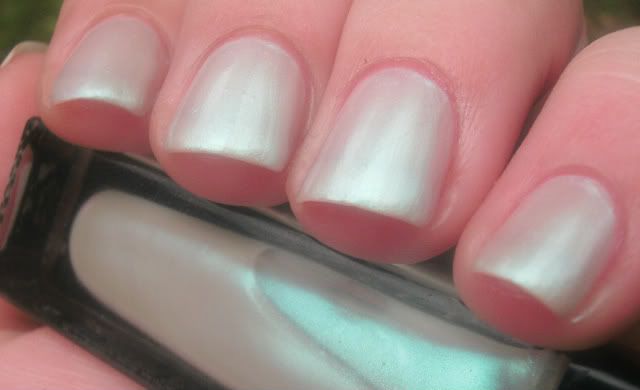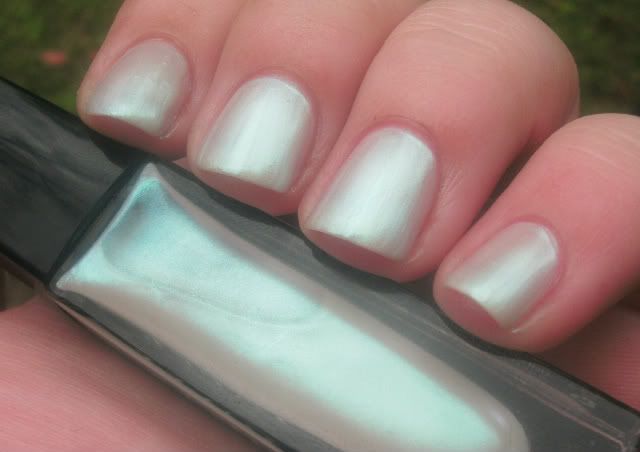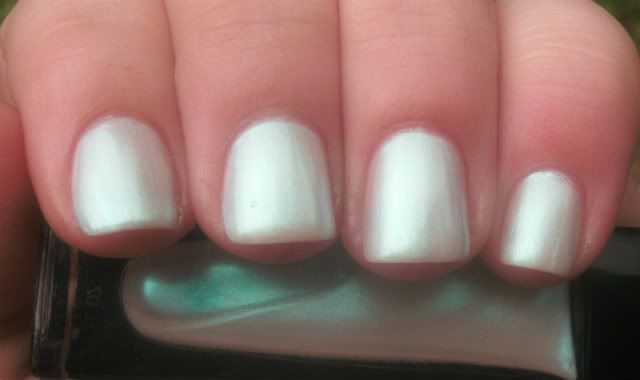 I was surprised how much I liked this one - it wasn't nearly as sheer as I expected. This is three coats, but someone who doesn't mind too much VNL showing could get away with two. Application was easy, I expected it to be fairly streaky, but it wasn't too bad. Dried fairly fast.
The true beauty in Melissa comes out when layered over black.
Now on to Sofia. Sofia is a sheer green jelly with glitter. It dried matte, which was a surprise. This is four coats, and look how much VNL is still visible. I think for me Sofia will only be used for layering, but I haven't tried that yet. Formula was ok, a bit thick, but still workable. Dried extremely fast.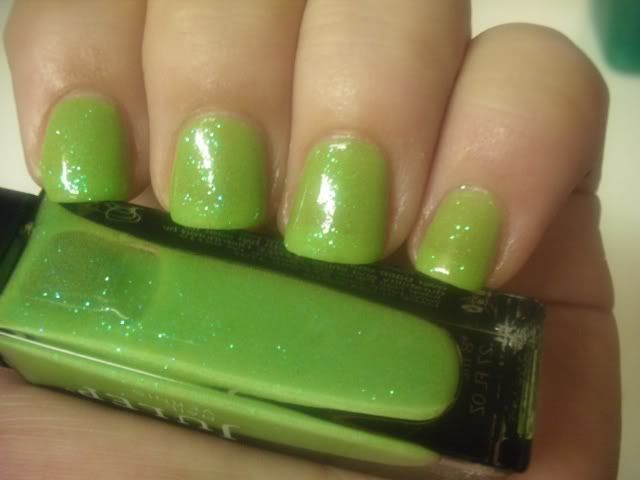 Lastly, there's Hayden. Oh, Hayden. You look like a melted orange creamsicle. Which I hate. And yeah, I'm holding it against you. This color looked horrible on me. The only way I'd wear it again is, well, no, I won't wear it again. HATE the color. Amazingly enough, application wasn't as streaky as expected. This is three coats, but someone who cared enough to put this color on carefully might get away with two.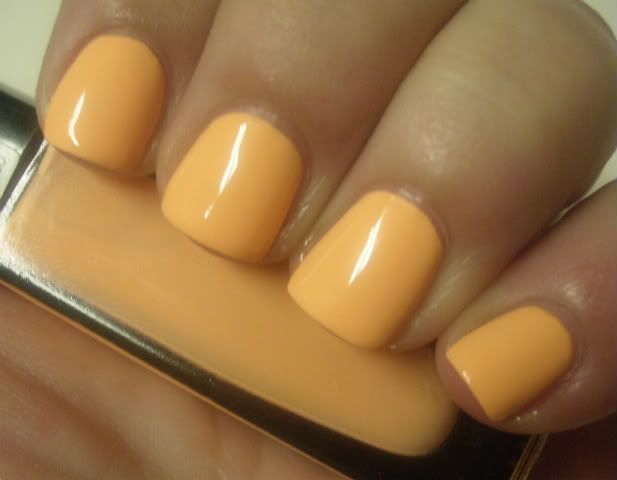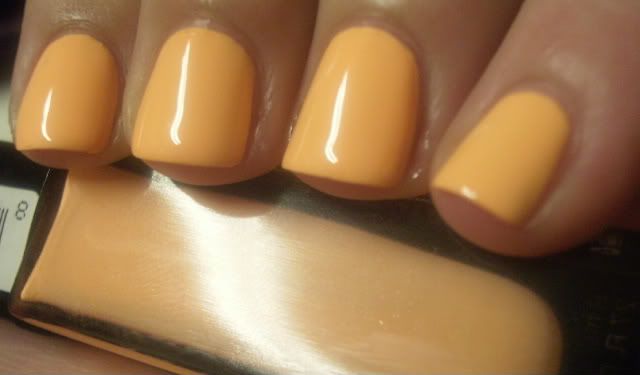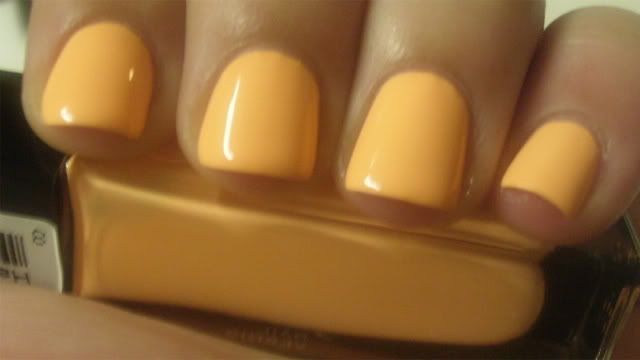 All in all, I was satisfied with the Mystery Box. I won't sign up for the monthly Julep Maven program, but I'll definitely buy their mystery boxes again. I like the polishes, just not enough to gamble on whether or not I'll like my picks every month. I might get Hayden again - and then what?