Whew. My first post! I've been posting nothing but links to giveaways for a while, so I'm really excited to finally start showing some of my own stuff.
Choosing the polish for my first post was a no-brainer. I fell in love with
Elixir Lacquers'
Kind of Connery after seeing swatches of it online. I ordered a bottle during the last sale, and I'm so glad I did. It's an extraordinarily beautiful polish.
Here's the
official description
of the polish, courtesy of Elixir Lacquers:
"Blue, green, and silver micro glitter, plus light blue, silver, lime and white hexagon glitter, suspended in a blue jelly base."
What's not to love about that?
The pics you'll see here were taken on day three of this mani. Doesn't it still look great? There's barely any tip wear. I layered Kind of Connery over Wet n Wild's Blueberry Fizz, a really bright, almost neon, blue. I really wanted all the glitter to pop, and boy, did it ever!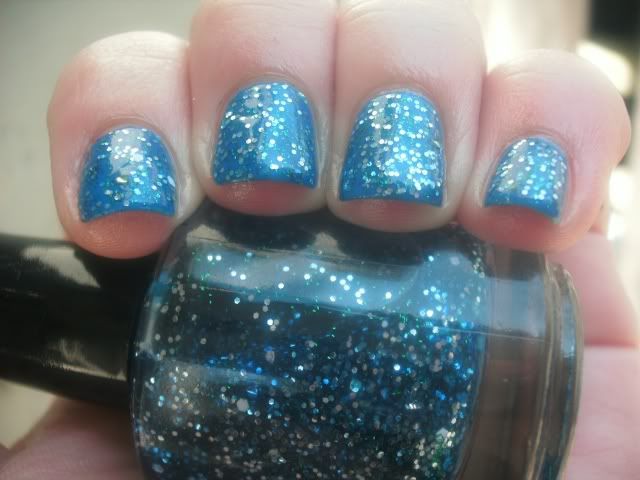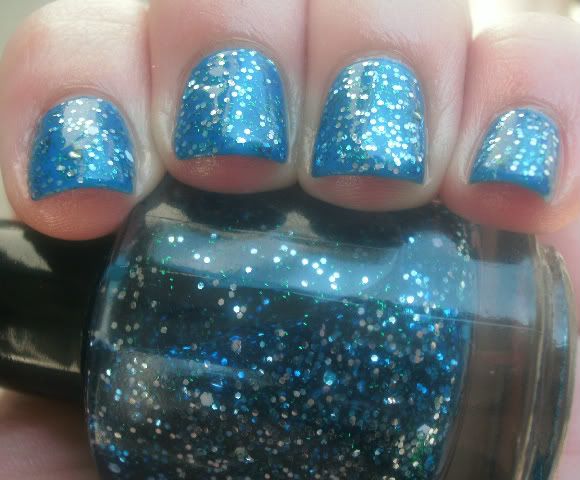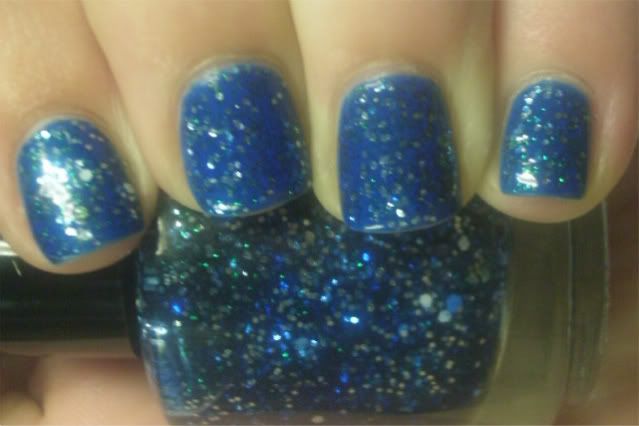 I love the close up shot. See those teeny tiny green glitters? They're easily my favorite part of the polish. I didn't even notice that when I looked at the polish online!
Application was a breeze - two coats gave great glitter coverage. I didn't end up with too many of the larger hex glitter pieces on my nails, but that's mostly because I didn't shake the bottle as well as I should have before application.
A quick warning - this polish is an attention getter! The lovely ladies at my local Sally Beauty wanted me to show them which one of their polishes I was wearing. They were majorly disappointed that they didn't carry it. Cashiers love the color as well, I've had several ask about it over the last couple of days.
Kind of Connery is a great polish - I still can't stop staring at my hands. You can order your very own bottle and shop for more polish here.
I hope you enjoyed my first post! Don't worry - the pictures will get better with time, I promise :-)